Establishment of Chemical Industry and Navy Fuel Supply Facilities No. 2 2110
In the late 1930s, chemical plants manufacturing fertilizers, glass and industrial cleaning agents for the textile industry, as well as petroleum refineries and other related facilities commenced operations along the coastal area of Yokkaichi City.
Around the same time, the Japanese government acquired land in the Shiohama district and set up the Navy Fuel Supply Facilities No. 2 that began operations in 1941.
Constructed on approximately 2.15 million square meters of land, the facilities boasted a production capacity of 25,000 barrels a day--the largest in Japan at the time.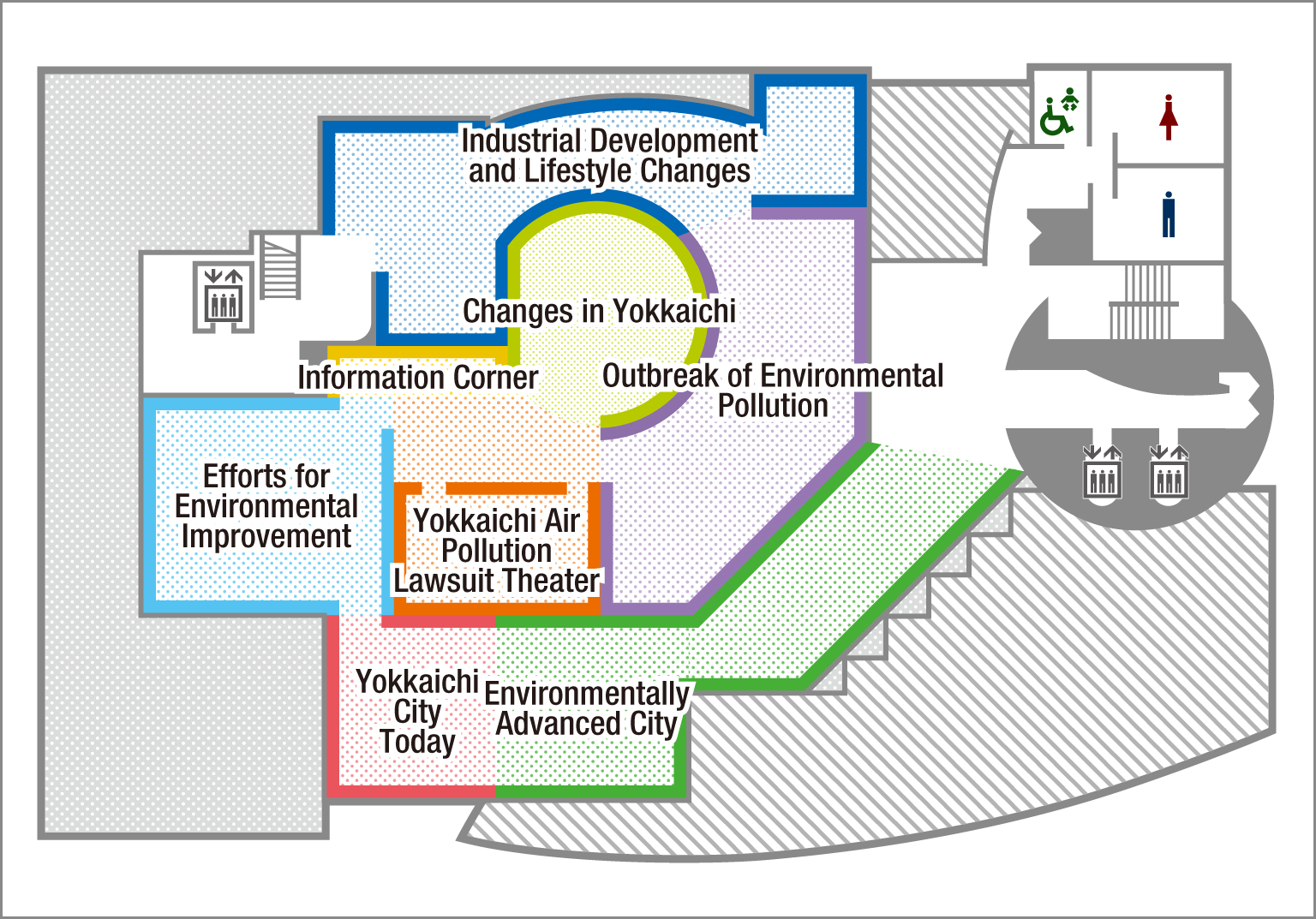 Industrial Development and Lifestyle Changes

Outbreak of Environmental Pollution

Yokkaichi Air Pollution Lawsuit Theater

Efforts for Environmental Improvement

Environmentally Advanced City