Nationwide Issue of Air pollution 2201
In the Meiji period in Japan, industrialization progressed nationwide with the introduction of advanced technologies from the West. Environmental pollution however soon became an issue as water in rivers began to get contaminated by the discharge of pollutants from mines, and air pollution around large factories also became a problem.
From the time of Japan's recovery from the aftermath of World War II to its period of rapid economic growth, the Japanese government established four major industrial zones and, in addition, designated 15 areas as sites for new industry and 6 as Special Areas for Industrial Consolidation. Air pollution, initially in areas around factories, and other types of environmental pollution soon became a nationwide issue as cities grew and industrial zones expanded.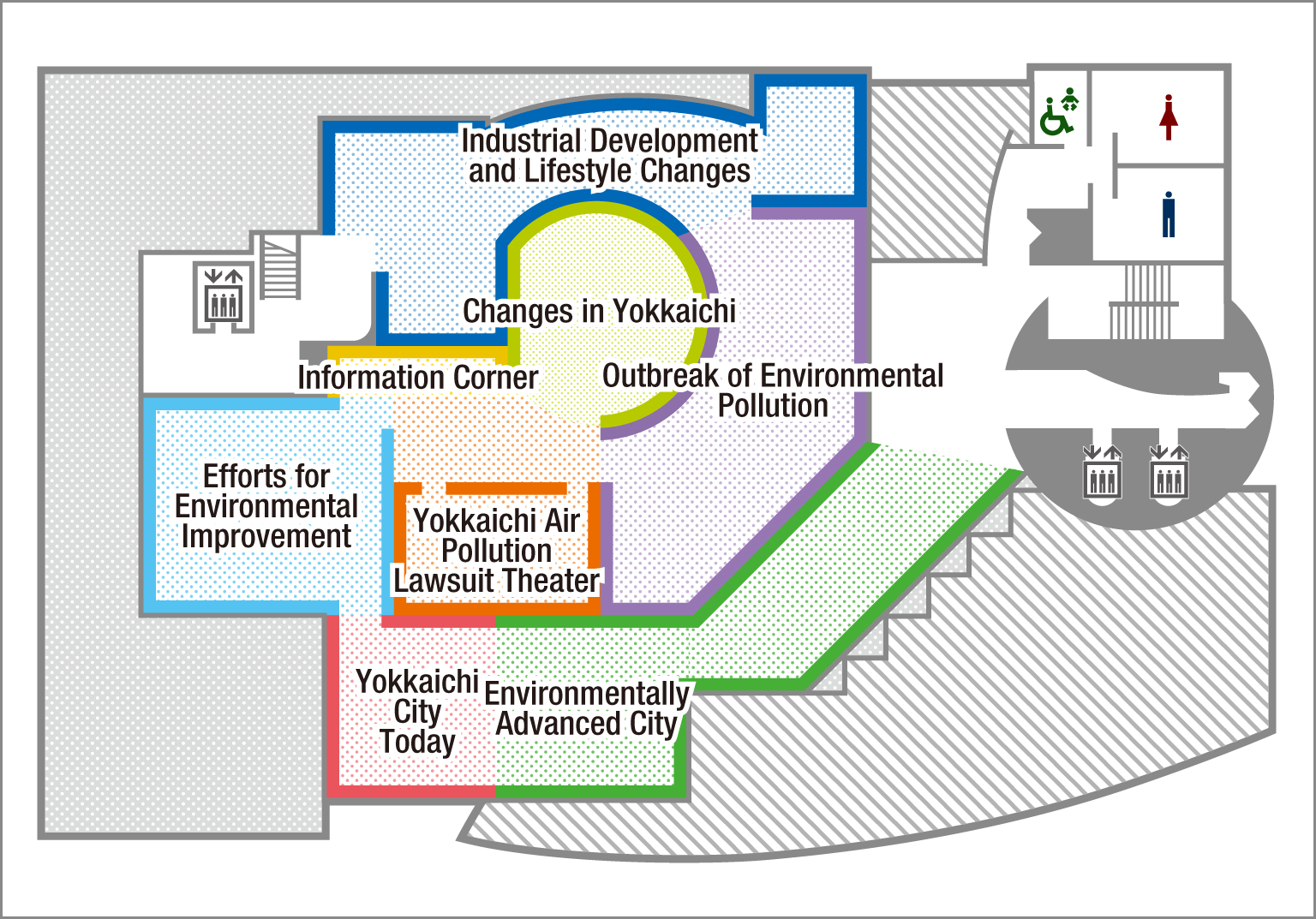 Industrial Development and Lifestyle Changes

Outbreak of Environmental Pollution

Yokkaichi Air Pollution Lawsuit Theater

Efforts for Environmental Improvement

Environmentally Advanced City