Yokkaichi Air Pollution Lawsuit 2501
In September 1967, nine pollution victims who were residents of Isozu filed a case against six companies located in the Petrochemical Complex No.1.
On July 24, 1972, a ruling was issued in favor of the plaintiffs and accepted by the defense.
At a time when severe environmental pollution was rampant all over Japan, the Yokkaichi AirPollution Lawsuit drew much attention across the country as the first case to be filed by victims of an ongoing pollution incident.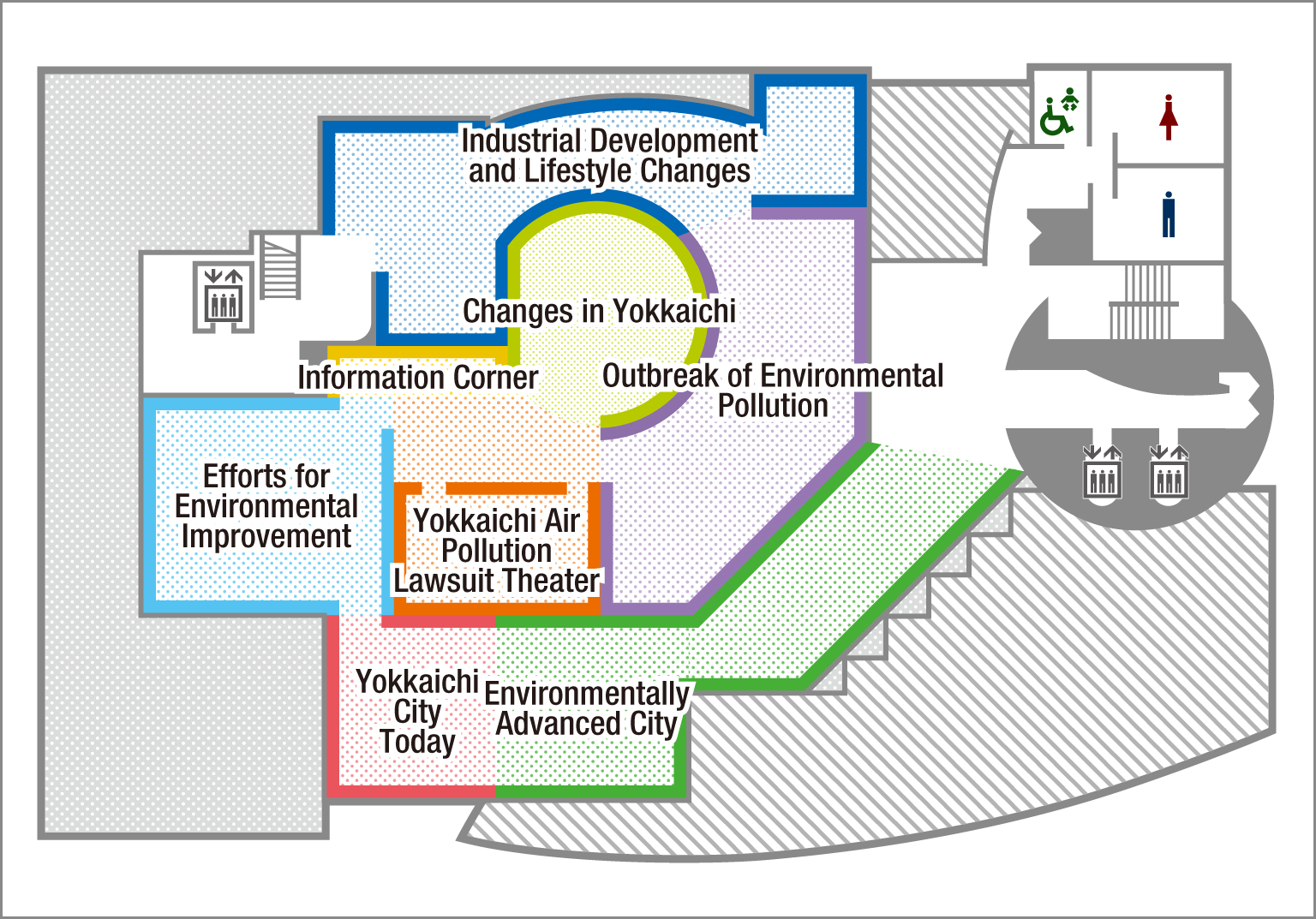 Industrial Development and Lifestyle Changes

Outbreak of Environmental Pollution

Yokkaichi Air Pollution Lawsuit Theater

Efforts for Environmental Improvement

Environmentally Advanced City