Air Raids on Yokkaichi 2111
During the final stages of World War II, US B29 bombers carried out air raids first on major Japanese cities, followed by smaller cities. Yokkaichi was one of the first small cities to be attacked on June 18, 1945.
The city was subjected to nine more air raids that destroyed the urban district and the industrial area, including the Navy Fuel Supply Facilities No. 2, and caused numerous civilian casualties.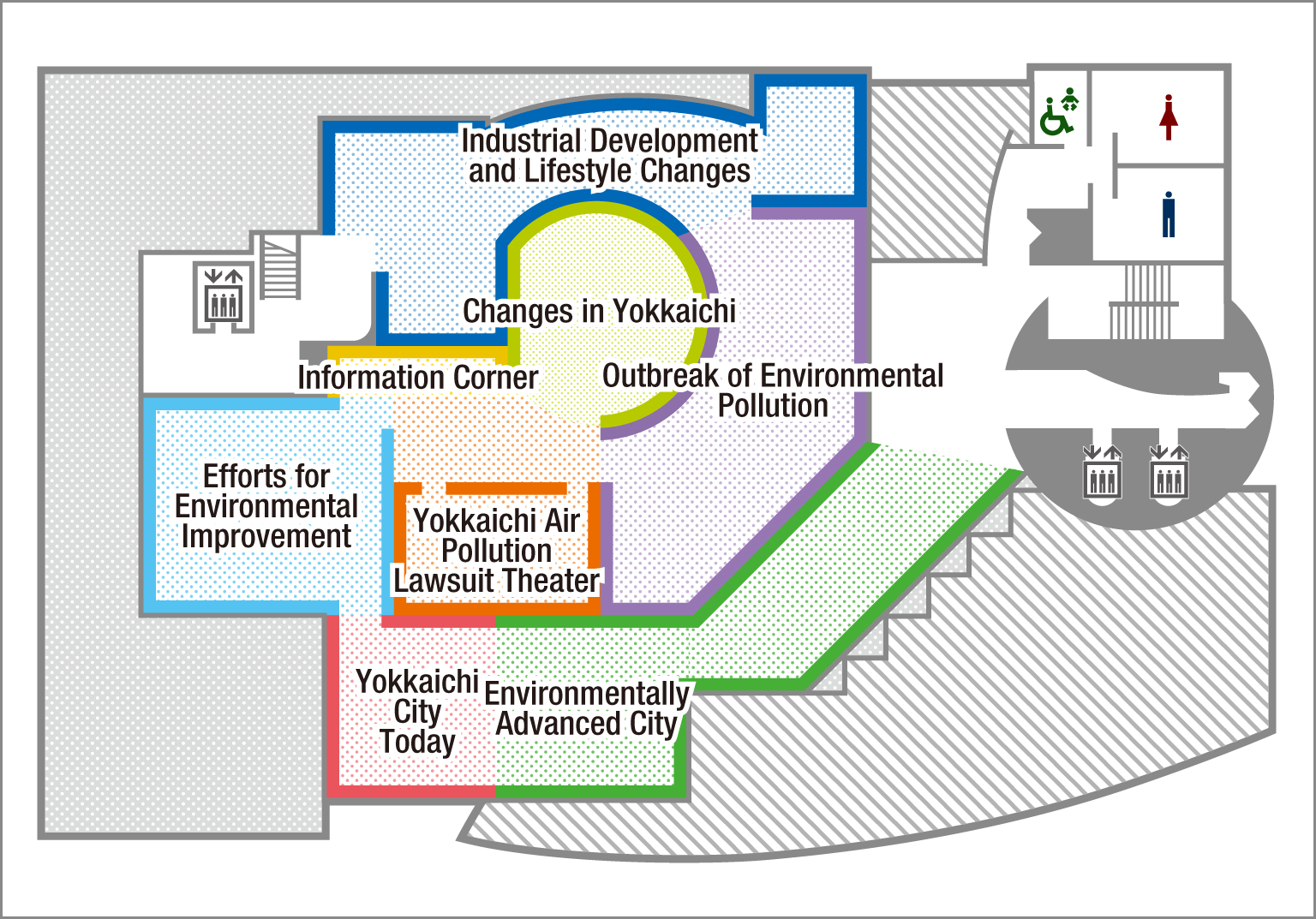 Industrial Development and Lifestyle Changes

Outbreak of Environmental Pollution

Yokkaichi Air Pollution Lawsuit Theater

Efforts for Environmental Improvement

Environmentally Advanced City