High Concentrations of Air Pollutants in Isozu 2205
In winter, strong winds from the northwest blow across Yokkaichi. Isozu, situated beyond the Petrochemical Complex No. 1 and across the Suzuka River, lies in the path of these powerful winds. Large amounts of soot and smoke were blown into the area from factorieswith low stack heightresulting in a high concentration of sulfur dioxide (SO2) in the air.
In the summer, soot and smoke were blown across a wide area to the northwest of the industrial complex by slow-moving winds from the southeast.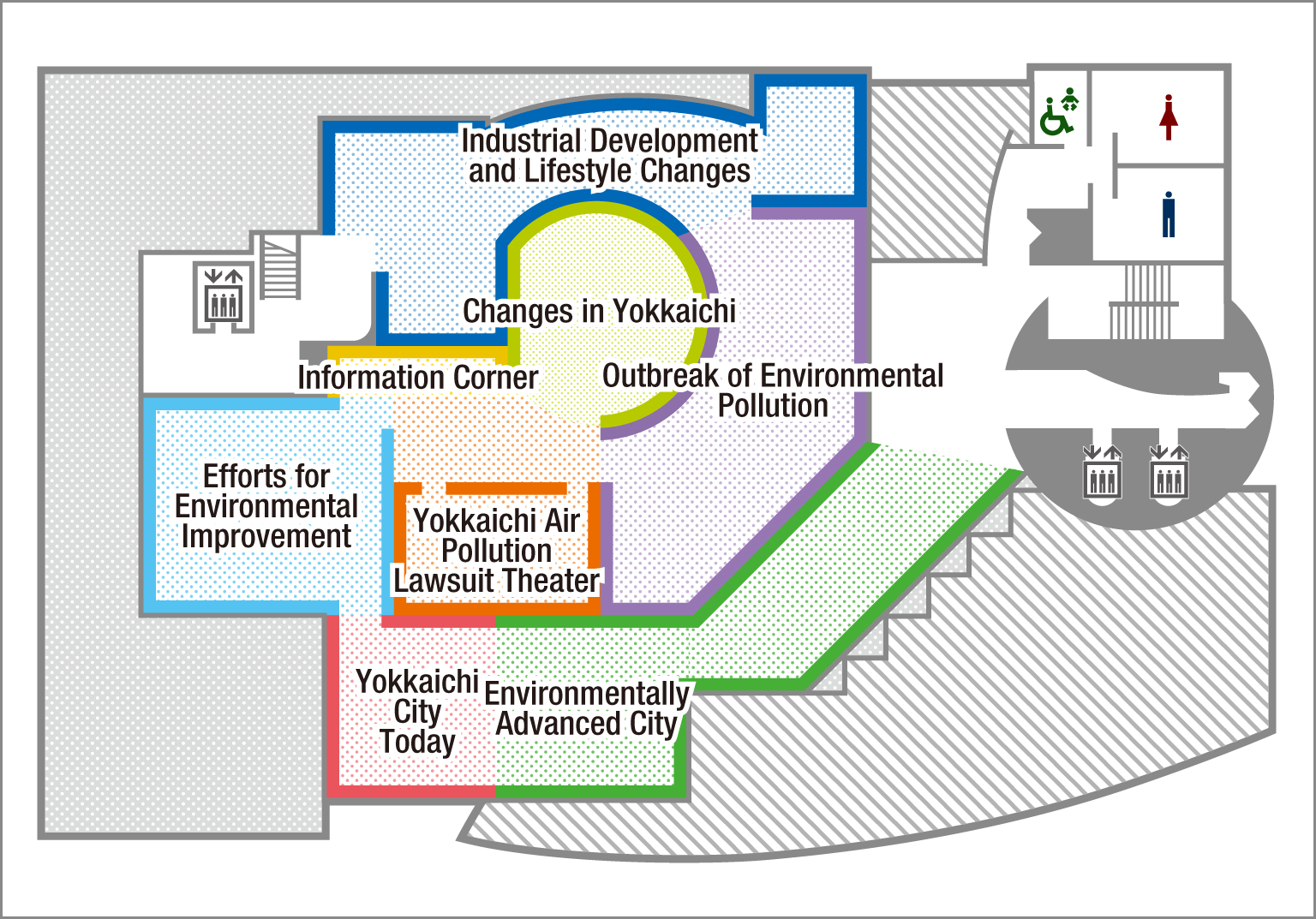 Industrial Development and Lifestyle Changes

Outbreak of Environmental Pollution

Yokkaichi Air Pollution Lawsuit Theater

Efforts for Environmental Improvement

Environmentally Advanced City